What comes next after you drive off of the lot with your new Jeep brand SUV or Ram model? While the thought may not be at the forefront of your mind about when you are going to bring your vehicle in for a service visit, getting your SUV or truck in for the regular maintenance it needs for your Cadillac, MI, area commutes is essential. And at our Service Center near Kalkaska, the trained professionals want you to be able to get affordable auto service near Charlevoix with a team you can trust.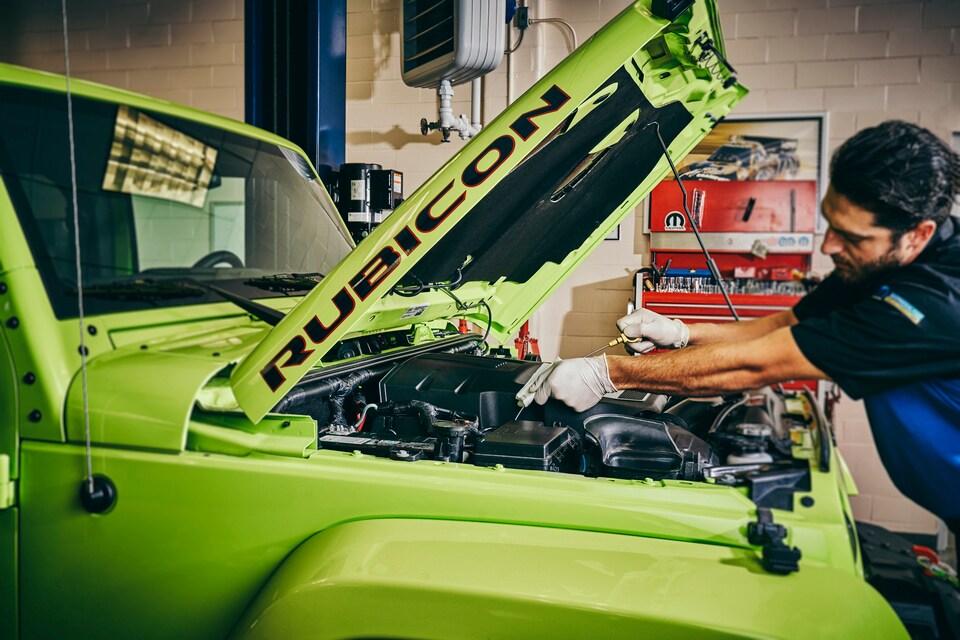 Your Service Center for Your Jeep or Ram Model's Routine Maintenance
At Bill Marsh Chrysler Traverse City, we proudly serve many around the region with genuine Mopar® parts, expertise with Jeep and Ram vehicles, and a range of services. From regular services like tire rotations and oil changes to detecting possible repairs using the latest equipment, we can efficiently inspect, repair, and service your Jeep or Ram close to Gaylord, MI.
Are you looking for an honest and dependable Service Center where you can get your Jeep Cherokee a brake inspection? Maybe you hear an unfamiliar noise in your vehicle, and you would like an experienced technician to take a look under the hood of your SUV. Or, do you need a replacement part for an at-home project with your Ram 1500? We have got all of your automotive needs right here at our facilities.
Make Your Next Ram or Jeep Scheduled Service Online Today
Do you want to see our Service Center up close or get a further understanding of all the services that we offer? We invite you to give us a call so that you can discuss maintenance items for your Ram truck or Jeep SUV, and schedule an appointment online so that your vehicle can get right to experiencing our top-notch service soon!